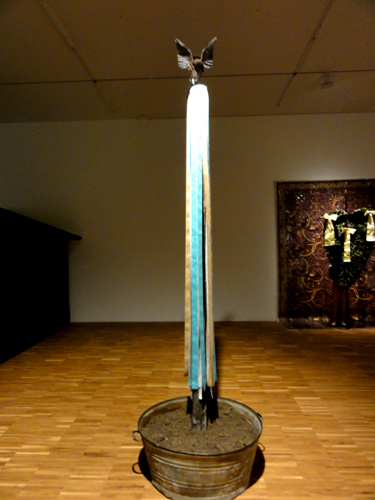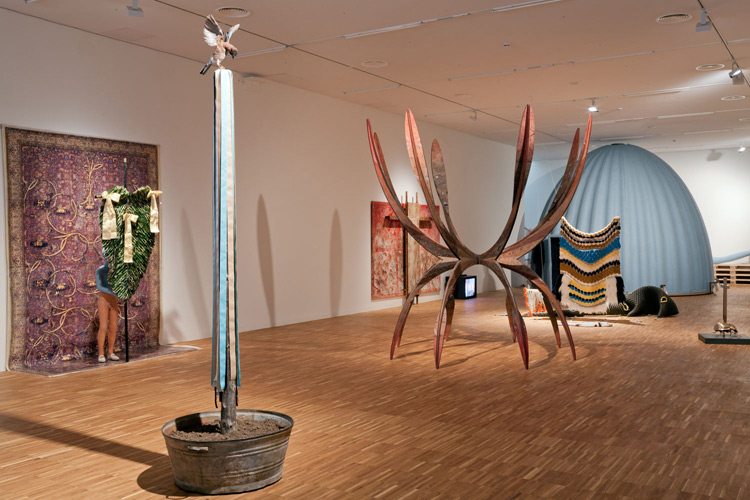 2012, taxidermy, zinc, wood, dirt, satin strips 300x120x120
2012, sandbag, mixed media, song "Heimwee doet ons hart verlangen" 40x20x20
This sculpture/installation is best described as a singing sandbag. When you enter the room where the bag is positioned you will notice the voice of an old lady singing. When you follow the sound you will find that this old dutch song, sang by an elderly woman, is coming out of the bag of sand. She is singing about the Flemish landscape of her youth.
2012, resin, sansevieria, rug, spotlight 120x85x85
A geometric sculpture made out of solid polyester which contains a big sansevieria in a terracotta pot. The plant's silhouette is visible through the dense, shiny, mineral-like object. The sculpture rests on a big Persian rug.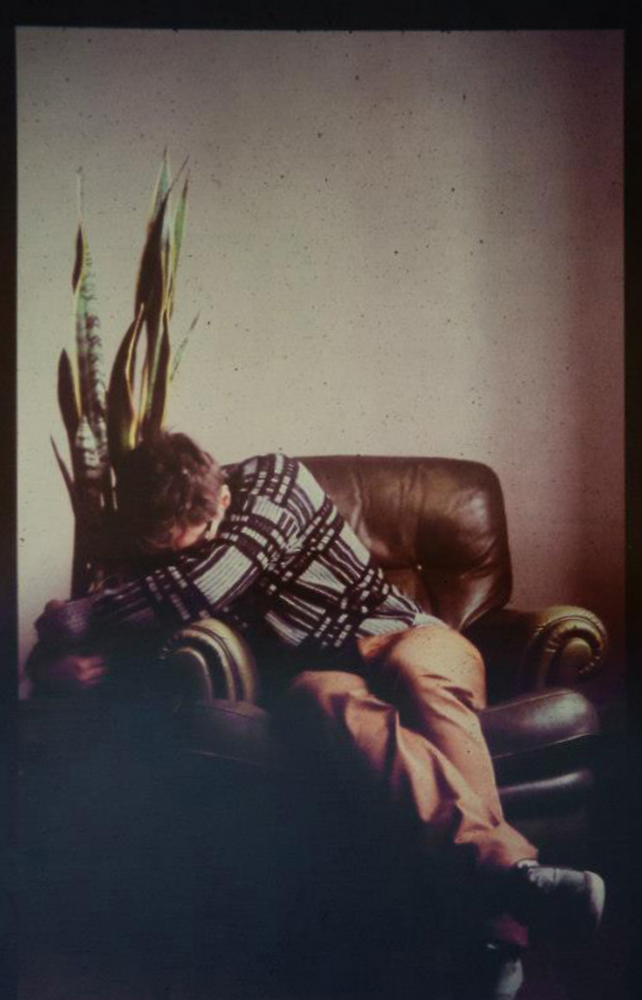 2012, dia slide, silverscreen, artist, sansevieria
A dia-projection that shows the artist and a sansevieria in an entangled state. Since this slide is the only residue of whatever was going on it leaves us guessing.

2012, video, bodypaint, arm, voice-over