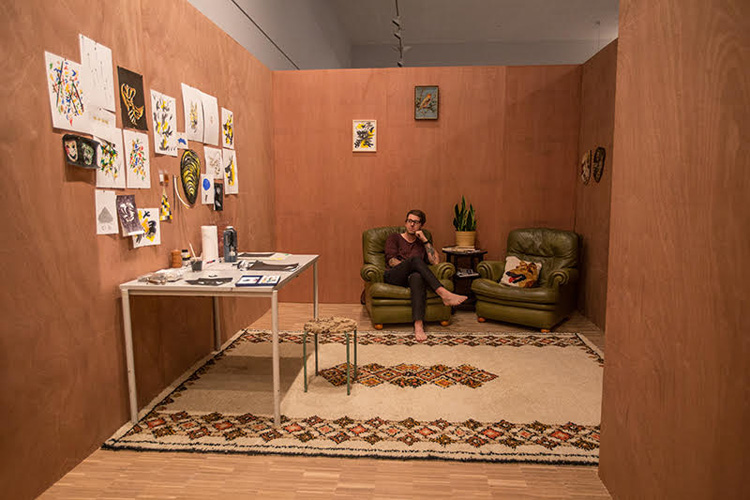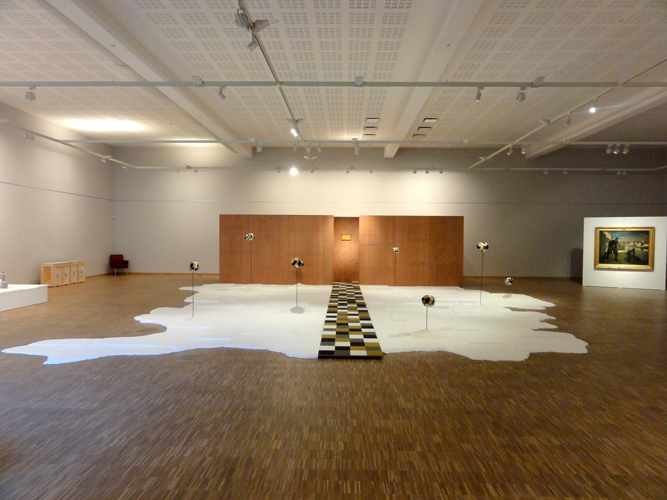 2016, mixed media installation

The "Pollination" project was an in situ installation in which visitors were asked to enter the work barefoot across a path of sandpaper towards an unknown location. Here they entered a studiola were the artist was present.
As a welcoming gift he offered each visitor a bag of honey from his wall. Visitors had the possibility of watching the artist produce bags of honey, draw or engage in conversation. The entire construction was based on the artist's hope for cross-pollination and growth.