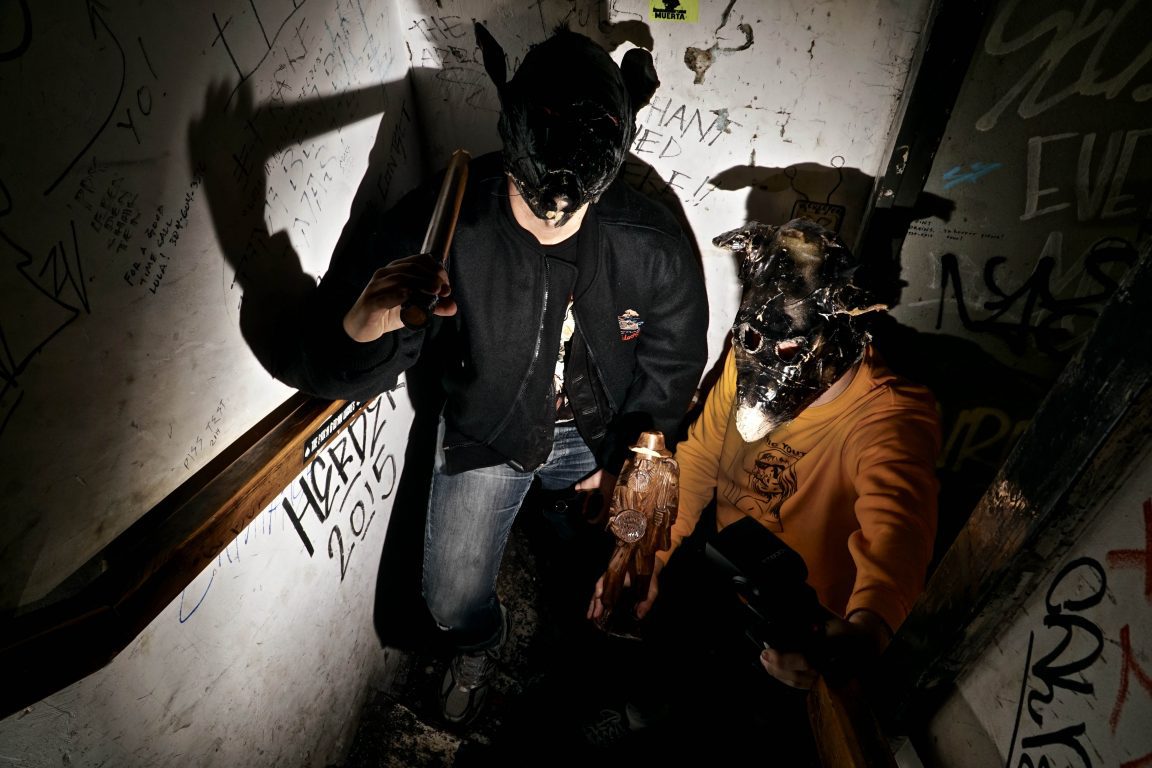 2018, masks, costumes, tape, cardboard, trash
Collaboration with
Ward Zwart
.
Near the end of 2017
Boris & Kitchenknife
were born out of a long lasting collaboration(Haas&Gaai) with
Ward Zwart
. For close to two years we performed at art spaces, festivals and music venues.
After emptying an entire tent during our performance at PUKKELPOP we decided to record a tape. NOGHARDER, a tape with Dutch spoken word and collage style music made with wheels, cardboard boxes, chain, lighters, bells, glass and so on. Carried by a steady stream of static noise and performed by your beloved lifesized rats.