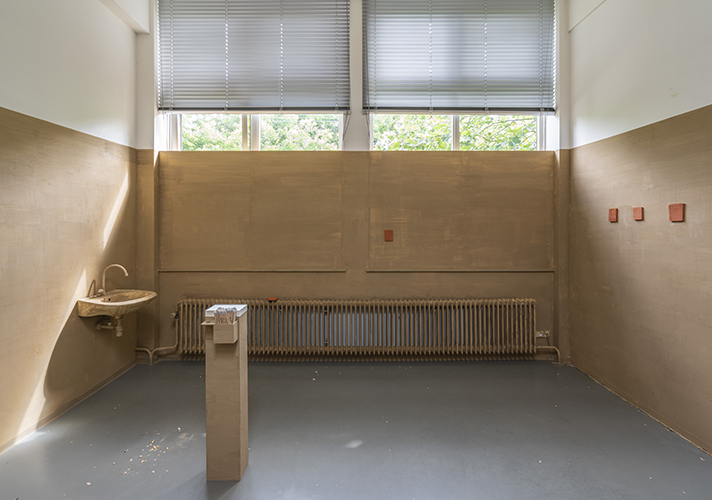 2021, clay, paper, pencils, sharpener, wood, audio
"A Sense of Direction" is a project with many faces. In one the audience is invited to make rubbings (frottage) of small, clay plates spread across the space with provided paper and pencils. The plates contain subtle pictographic representations of chapters in a story, describing the tale of singing clay that was dug up and collected by the artist, after hearing about it in a rumour. The walls, painted with the clay, mark the depth of the actual pit that was dug in order to find it. The sounds that can be heard throughout the space are recordings of the clay singing.

The project also exists as a storytelling and audio performance and also as an artist book.